'Carry You'
The White Hills Park Trust's Charity Single
Supporting Mental Health and Local Need in Nottinghamshire
In 2022 following school closures, the height of the Covid pandemic, a rise in the cost of living and a rise in reported mental health issues, pupils from the schools in The White Hills Park Trust produced and released a charity single entitled 'Carry You' to raise money for two local charities, Nottinghamshire Mind and HOPE Nottingham, with all the money raised being divided equally between them. The song, featuring pupils from the three primary schools and two secondary schools in the trust, was written and composed by Caroline Salloway, music teacher at Springbank Academy in Eastwood, and pupils started to learn the song early in the year.
"The song 'Carry You' was written with all age ranges in mind, to help inspire children to be the kind of friend we can rely on, to sit alongside people when they are struggling and to bring hope.

When you hear the children sing, combined with the words of the song, we hope it will bring comfort and inspiration, especially knowing it may be a tough time of year for people with the cost of living and the rise of mental health problems.

It's a privilege to be able to use music as a vehicle to help others and the children have really enjoyed singing and playing their instruments."

Caroline Salloway , Composer and Writer
The children & young people performed at Nottingham's Royal Concert Hall in December as part of
Nottinghamshire Music Hub's Inspired Christmas event
. They are also performed at Hope House in Beeston, as well as many other local venues throughout the Christmas period.
'Carry You' was also released on all on-line music stores including Spotify and iTunes.
"We are very proud of the way that children and young people have come together to create a really beautiful piece of music that will bring benefits to such worthy causes. Supporting our local communities is an important part of our Trust ethos, and we really hope that this song will inspire people to make a donation."
Dr Paul Heery
About the charities
Nottinghamshire Mind
provides services, support, information and guidance on mental health issues across Nottinghamshire, with the vision 'to ensure that everyone experiencing a mental health issue gets both support and respect'. Jo Sanders, Partnerships & Promotions, Nottinghamshire Mind, said: "Nottinghamshire Mind is incredibly proud to be a part of this project. Our community support services have always been in high demand, but we've seen a real increase in the number of people contacting us for help over the last couple of years.  All of our #WELL-Community Support Services are free to access, and any funds raised through this project will be used to sustain and expand our current programme. Most importantly, "Carry You" is a platform to raise awareness of mental health and the need for those struggling to be met with understanding and respect."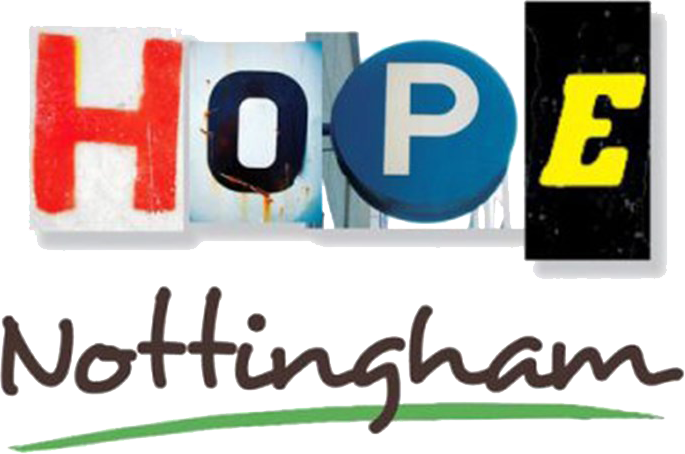 Hope Nottingham
is a Christian charity, working with local churches and community groups to serve those in need in neighbourhoods all around Nottingham. Dominique Scott, Interim Director of Hope Nottingham, said 
"
We are delighted to be supported by White Hills Park Trust again in the lead up to Christmas as we continue to provide emergency food, support and advice to those in crisis. When many people are worried by the rising costs of food and fuel, what better way to bring a smile, than by local children singing to raise money for local people in need.  We cannot thank the schools' staff, children and young people enough for all their hard work in making this happen and we ask you to please do the same by listening to the single and donating."