Lunchtime Supervisor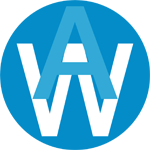 Lunchtime Supervisor
Alderman White School
Closing Date: 10am, Wednesday 28th September 2022

The White Hills Park Trust wish to appoint a:
Lunchtime Supervisor
based at Alderman White School
NJE Grade 1 - £18,333 to £18,516 Full Time Equivalent (Actual salary £4,623.20 to £4,669.35)
10 hours per week 12.00 noon – 2.00 pm
This is an exciting opportunity to join the Support staff team at Alderman White School.
The role involves providing a high-quality lunchtime experience for our students in line with our INSPIRE values. Student behaviour is very good, and we encourage all students to self-regulate their behaviour and to be responsible within a nurturing environment. Senior staff are available to support at all times.
Alderman White is a "community of opportunity for all". We are committed to providing staff training for this role (First Aid certificate, Food Hygiene certificate, Safeguarding and Behaviour Management) and would consider suitable candidates for additional support roles within school as the need arises.
The Trust is committed to the provision of a quality meal service to its students. We are looking for a professional, polite and confident person to join our Lunchtime Supervision team at the Alderman White School.
Supervision of the dining area will involve:
ensuring the overall arrangements for students to dine promotes an orderly and pleasant meals service.
ensuring acceptable standards of behaviour and the safe conduct of students by maintaining good order and discipline, dealing as appropriate in line with school behaviour policy.
maintaining high standards of cleanliness in the dining room and any other area as directed by the senior leadership team to comply with Health and Safety regulations.
The closing date for applications is 10am on Wednesday 28th September 2022.
Interview date to be confirmed.
Further details and forms for application are available to download via the attachments below:

Application Pack


Application Form


Criminal Record Disclosure Form


Equality and Diversity Monitoring Form
Please return all completed forms via email to This email address is being protected from spambots. You need JavaScript enabled to view it.
More information about the school can be found on their website: aldermanwhite.school