Key Stage 3 English / Maths Tutors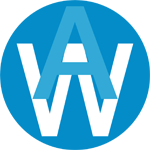 Key Stage 3 English / Maths Tutors
Alderman White School
Immediate start / £30 per hour

The White Hills Park Trust wish to appoint with immediate effect:
Key Stage 3 English / Maths Tutors
based at Alderman White School
£30/hour


We would like to hear from experienced teachers or tutors of Maths or English who have availability to work with students in Year 7-9 in groups of up to 3 during the second part of our summer term, at an hourly rate of £30. Hours could be part-time or full-time and agreed to suit your availability.
Qualified Teacher Status (QTS) and / or at least 2 years of tutoring experience is preferred. We are prepared to consider applicants with an A level or degree (or equivalent) in English / Maths as well as some relevant experience, who have completed or are willing to complete the National Tutoring Programme training (lasting approximately 11 hours).
Alderman White School is a friendly, thriving and stimulating place to work and study. We achieved a well-deserved Good judgement in 2017, and achievement is on a secure upward trend. Our students are well-behaved and motivated. We have excellent support from parents and the community, and a talented and positive staff team. We are ambitious for every student and provide high-quality pastoral care and support, as well as outstanding enrichment opportunities for our students and the local community. As part of the White Hills Park Trust and wider partnerships we are strongly committed to actively promoting staff wellbeing and excellent professional development, and effective school development.
The school is conveniently located 5 minutes from Junction 25 of the M1, close to the A52, as well as tram and bus routes, in a suburban area close to Nottingham University.
Application forms are available to download via the attachments below:

Application Form


Criminal Record Disclosure Form


Equality and Diversity Monitoring Form
Please return all completed forms via email to This email address is being protected from spambots. You need JavaScript enabled to view it.
More information about the school can be found on their website: aldermanwhite.school