Cleaner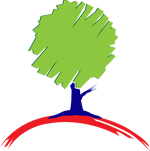 Cleaner
Bramcote College
Closing Date: 10am, Monday 8th November 2021
The White Hills Park Trust wish to appoint a
Cleaner
based at Bramcote College
32.5 hours per week 8.30am – 3.30pm, Term Time Only + 4 weeks
Grade 1: £17,842 to £18,198 (Full Time Equivalent) - £5,535.22 to £5,645.66 (Actual Salary)


Bramcote College is looking to employ a cleaner to further enhance the cleaning standards with the school site. We are looking for a candidate who enjoys working in a busy environment, is flexible and adaptable, who can work well as part of a team and who is able to communicate at all levels. Experience is desirable but not essential as training will be given. Duties will include cleaning a variety of floor surfaces using manual and electrical appliances; cleaning toilets and wash rooms, emptying office and classroom litter bins; cleaning glass in doorways/partitions and dusting in areas determined by the Cleaning Supervisor.
The closing date for applications is 10am on Monday 8th November 2021.
The interviews date is yet to be confirmed.
Further details and forms for application are available to download via the attachments below:

Job Description


Person Specification


Application Form


Criminal Record Disclosure Form


Equality and Diversity Monitoring Form
Please return all completed forms via email to This email address is being protected from spambots. You need JavaScript enabled to view it.
More information about the school can be found on their website: bramcote.college