Round Hill Primary School
an invitation to join the White Hills Park Trust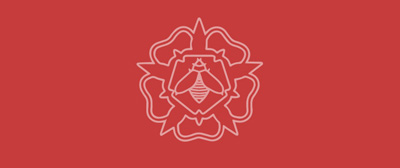 We are pleased that the Governors of Round Hill have taken the time to consider extending the strong and positive relationship we have by coming together in the White Hills Park Trust. The relationship between our schools is strong and long-lasting, and goes well beyond issues of transition and information sharing. Our schools share a common ethos and set of values, as well as a shared history. Never was this better demonstrated than at the joint performance by our respective school choirs and orchestras that took place in Alderman White School last term - young people coming together with enthusiasm and talent, resulting in a truly memorable outcome.

Put simply, we believe that coming together in the same Trust will enable teachers and leaders at Round Hill to devote more time, energy and resource on providing the best for children. The business of school improvement, curriculum design and teacher development is where school leaders will have the most impact, and so with the Trust ensuring that systems run efficiently and that every penny in school budgets is carefully managed, the things that are most important can once again take precedence. Our financial projections identify many potential areas of significant savings for Round Hill, and we know that this additional resource can be used to great effect by the school.

Strong local leadership and governance is fundamental to the delivery of our vision, and so our Trust recognises the local autonomy of schools and the key role of Local Governing Bodies. Over recent months, we have strengthened school autonomy within our schools and developed our links with other Trusts, including Trusts with a strong primary representation, in order to connect with a wider professional community.

Our MAT vision is different from many others. We are rooted in our local community and do not seek rapid expansion for its own sake. Our greatest asset is our staff and community and our primary duty is to our children, and all of our policies and practices recognize this. We uphold the highest ethical standards, including in the way we use public funds.

We believe Round Hill Primary School is the ideal school to become the first and leading primary partner in the Trust. Over time, we hope that other schools within our locality will also consider joining the trust, in the knowledge that Round Hill's history and underlying strength gives the capacity to support and encourage them to engage in true collaboration.
Ask us a question
Have you got a question about Round Hill Primary School potentially joining the White Hills Park Trust?
Email us on ask@whptrust.org and we add the most common questions to our FAQ page.