Alderman White School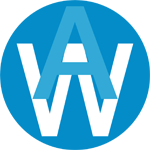 At Alderman White School, our INSPIRE values (integrity, nurture, success, perseverance, innovation, responsibility, engagement) can be seen in every aspect of our work – we are constantly striving to inspire our students, but find that they often inspire us too!
Students at our school make very good progress. This does not happen by chance, but through staff knowing every young person as an individual, and supporting and challenging them to achieve even more than they think is possible.
Alderman White is a real "community of opportunity for all". The school has a well-deserved reputation for the quality and range of trips, visits, performances and extra-curricular opportunities available, helping our students to become well rounded, confident young adults.
We are constantly striving to make our school even better and our students and parents play a vital role in this, through our School Council, Parent Forum and Parent Teacher Association. Our school benefits from working closely with the other schools including those in the White Hills Park Trust, and many of our students attend the Trust 6th Form.
We welcome visits to see us in action – please contact the school to arrange an opportunity to visit during the school day.
Mrs A Mellors, Head of School
Bramcote
College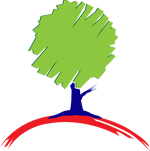 At Bramcote College, we want the best for all our students and have the highest expectations. Although we recognise how important academic performance is, Bramcote College is about much more than exam success. We develop our young people and place high value on enrichment and on providing learning opportunities that inspire our students both in and outside the classroom. We recognise that every moment in school is a learning moment and that this contributes to the sense of belonging we foster.
We work closely as a staff body and together with students, parents and governors, we ensure that our students make good progress. Our latest Ofsted report states that 'Leaders are determined that only the best is good enough for pupils at the school. They have introduced an aspirational culture, which pupils and staff have embraced.'
Our strong pastoral care system, rooted in our INSPIRE values, means that we know our students well and recognise how to bring out the best in them.
We are proud of the school we are and excited about the school we are becoming. We are happy to receive visits during a normal school day where you can observe student learning and talk to students and staff about life at Bramcote College. Please call us to arrange an appointment.
Mrs. H Gale, Head of School

Bramcote College Sixth Form
Bramcote College Sixth Form offers a full range of A Level subjects as well as Level 3 applied and vocational options across multiple subject areas to meet the learning needs of a variety of student profiles. We pride ourselves in knowing every student as an individual as well as the importance we place on inclusion through our robust pastoral system.
A large proportion of Year 11 students from both Alderman White School and Bramcote College opt to stay with us for their post-16 education, and a large number of students join us in Year 12 from other schools. Results last year on our A Level courses showed a pass rate of over 96%, with 30% of all grades being A*- B and 53% A*- C. Our success with impressive post-18 destinations continues to be a source of pride for us, with nearly all students who applied for university going on to their first choice destination. We have maintained strong links with local and national apprenticeship schemes, too, with students going on to accept places at Rolls Royce, Boots and the police.
Enrichment is also a key focus with our KS5 students and we run a full variety of extra-curricular opportunities. We are proud of the efforts of our staff and students who make BC6F a fantastic place to be part of.
Mrs. Faye Parker Dennis, Head of Sixth Form